Turbobit Premium. A Cloud File Storage
To work on the Internet you often need a cloud file storage and data exchange service. There are many such online resources, but it is quite difficult to choose the right one because of the huge choice and lack of user experience in such matters.

Why you should choose Turbobit
This service has been in operation for several years and for all the time of its existence has managed to prove itself as a convenient and effective tool for file sharing. There are three options for the user to use the site:
Without registration (anonymous);
Basic account (registration);
Turbo access (premium account purchase);
In any of the three options you can upload and download files. But your own personal account and download list are available only on turbo access.
How to sign up
Registering with the Turbobit service is very easy and will take you no more than 3 minutes. You only need a valid email to get started. And then you will need to generate a complex password and write it down wherever you want.
After passing this step, you can use the file-sharing service. If the available features are not enough for you, at any time you can buy a Premium Turbobit account.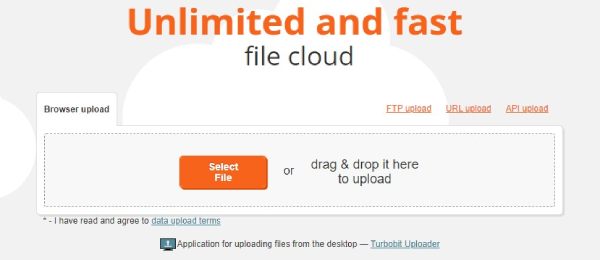 Turbo access features
Advanced functionality opens up to you immediately after purchase – if you don't see any changes, try refreshing the page or logging in again.
Premium account allows you to:
Store files of any format for up to 60 days;
100% data safety and protection guarantee;
Convenient file management via personal cabinet;
Parallel downloads;
Unlimited uploads;
Download speed up to 1 Gbit / sec;
No ads.
In addition to these pluses, Turbobit premium account users appreciate its nice prices.

How much does a Turbobit account cost
A premium account can be purchased for a period of a week to two years. This is very convenient if you first want to try all the features and personally assess the merits of the service. The cost starts at $0.12 for one day of use.
If you need Turbo access regularly, it is best to subscribe to the service, which you can disable in your personal cabinet at any time, if necessary.
The work in the personal profile
The interface of the site is so simple that even children or people who do not have enough experience with the Internet can work with it. To start you need to download the software for your PC, or you can use the browser version.
To upload the desired file, follow these steps:
Click the button"Select File", or Drag and Drop your files to the tab.
Then click the button "Start upload".
The uploaded content will be in the history in the tab "My files", or you can copy the link to it right away.
In addition to normal files, you can work with any archives – 7ZIP, WinRAR and others. If an error occurs during the download, try reloading the web page or reconnecting to the Internet.
Note that there is a list of files banned for uploading to the turbobit file sharing service. Read more about this list at the link on the official site.
Useful information for clients
If you want to contact our customer care service, then write to us by email. You can also contact the manager via Skype or ICQ. Check the "Contact Us" page on our website for up-to-date information. Our specialists will gladly answer your questions and help to solve any problem. According to the rules an operator will answer you no later than in 24 hours after your request.
Besides, you can earn real money with the turbobit premium account. It's fast and easy – to learn more about it, please, check all the information on the official website.